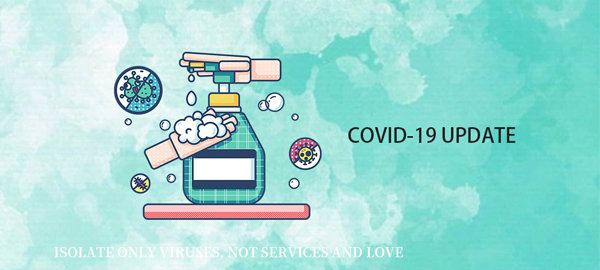 Dear valued customers and partners,
Hope you and your family are safe and healthy!
The COVID-19 pandemic is affecting every single one of us. Many of our customers and partners are doing social distancing or two-week quarantine voluntarily to help halt the spread of the pandemic. We are doing our part - protecting our employees while resuming operations as normally as possible.
We have resumed work under the policy guidance of the local government on February 17th, when the COVID-19 in Xiamen was basically under control. Now the spread has already been contained effectively nationwide. We have been fully staffed for more than three weeks, none of our staff members being infected.
Even so, we still try the best to protect ourselves, we take the safety and heath of our employees very seriously, wearing masks everyday, taking body temperature everyday by safety guidelines. Our production line has return to normal and smooth, we have worked through the Spring Festival Holiday backlog. Our team keeps safe and healthy, and has been always ready to offer service in the level of quality, responsiveness and support.
Please take seriously on the virus, and protect yourself and your love. Washing hand more often, take masks when you must go out, keep a social distance of at least 2m (6 feet) apart, and be kind, patient and generous to others.
As always, thank you for being a customer & partner and for your continued trust as we manage through this time together.
Take care,
Carbonal Team